The Monterey History and Art Association (MHAA) was incorporated January 19, 1931. Its purpose was to preserve the artifacts of Monterey's historic and artistic influence. The founding members understood the power of the arts and significance of history. They included Colonel Roger Fitch, artist Miss E. Charlton Fortune, architect W.O. Raiguel, and author Laura Bride Powers, who forged the connection of these essential elements. The Merienda celebrated traditional Monterey and Spanish culture in the Sensory Garden, steps from the shores of Monterey Bay.
The Museum of Monterey (MOM), constructed as a Maritime and History Museum in 1992, continues this creative force of storytelling. The Allen B. Knight collection and significance of maritime history was the catalyst realized by the generosity of Virginia Young Stanton, one of the organization's seminal visionaries and donors.
Monterey continues as a leader of heritage tourism, culture, and innovation. Today, MHAA through The Museum of Monterey, Casa Serrano, Doud House and the Mayo Hayes O'Donnell Library , tell these stories and stand as a center for active engagement of the creative community and visitors to our region. Our history belongs to all of us, and we invite you to learn of our history and consider the future by simply being present.
More about the Stanton Center.



---
 La Merienda


 Please lend a hand and help us keep La Merienda a tradition for generations to come.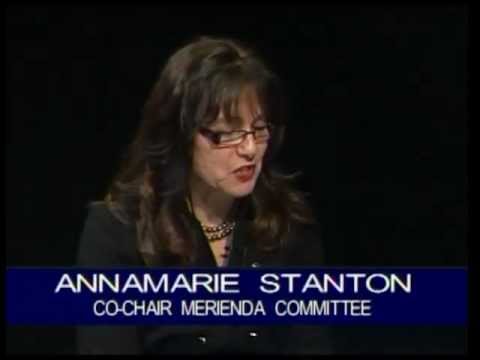 If you would like to volunteer please call or email us at the following:
(831) 372-2608 EX 13 volunteers@museumofmonterey.org
Financial donations are always welcome
---
Fabulous Friends Monthly Socials

Help us

Grow

.
Help us

Build

.
Help us be

Strong

.
Help

MoM

be

WoW!
Become one of MoM's Fabulous Friends for only $9.00 a month or become one of MoM's REALLY Fabulous Friends for $90.00 a month.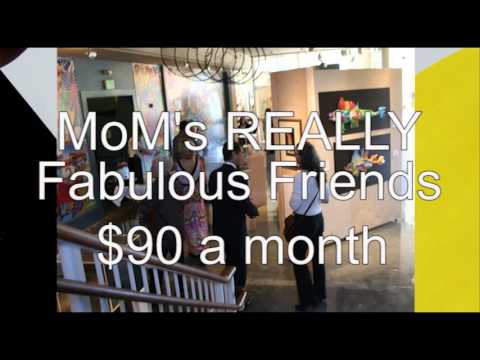 Indulge in a membership and be automatically entered into a Fabulous drawing!
May 16th & June 28th, yet more Fabulous Parties, for one of four autographed, "Beautiful Whale," books by Bryant Austin. We will also have some really fun entertainment, "The Shifty Sailors," June 28th. 

Drawing rules:  You must be in possession of the winning ticket. You must purchase a membership to obtain a ticket.  Memberships may be purchased at our retail store any time and up to the date of the drawing.  You must also be at the drawing to win.  If you are unable to come in to purchase you membership you may call in and our retail store will process your membership over the phone, give you your ticket number and hold your ticket for pickup the day of the drawing.  Staff is not eligible to enter the drawing.
MHAA Events
Museum of Monterey
events@montereyhistory.org
P: (831) 372-2608 ext. 28
---
February 1st - September 2nd, 2013
Bryant Austin is an experimental multi-media artist whose life-long passion has been exploring the depths of possibility in connecting with the greatest minds in the waters. The impetus behind his work is the thought of losing over five million years of evolving culture and communication in the largest brain ever to exist on Earth; to not only lose it, but to never understand what we've lost.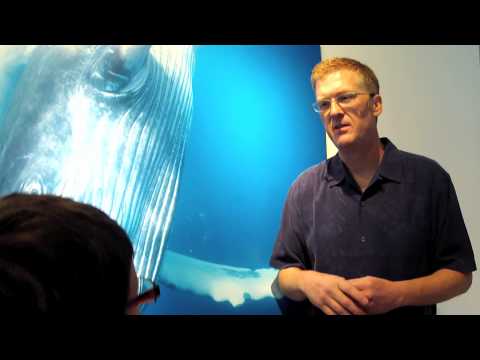 MEDIA
---
Opening Reception:
Saturday, February 16, 2013
Museum of Monterey
5 Custom House Plaza
2-5 p.m.; free
The Museum of Monterey is excited to announce the opening of "Since Before the Moon Appeared: The Painted Legacy of Latin America," by Pacific Grove-based artist Jeffrey Becom.
---
Celebrate the City of Monterey's 243rd birthday with a barbecue, mariachis, pinatas & a festive "Californio" party in the historic Memory Gardens, on Custom House Plaza, Saturday, June 1st, 11am to 3:00pm. Children and grandchildren of Merienda attendees 12 years and under may celebrate with their very own La Merienda para los Ninos held concurrently at the MHAA/Stanton Center, featuring entertainer Juan Sanchez, and a full program of activities including participation in the cake ceremony.
Come one, come all! Join our city council, military leaders, and other dignitaries in this magnificent fiesta. Monterey History & Art has hosted this party for the last 83 years and all proceeds go for the support of Monterey's history and arts programs. Tickets are $55 for Monterey History & Art members, $75 for non-members which includes a first time year membership, and $10 for children attending La Merienda para los Ninos. Family packages are available.
To Purchase Tickets and further information please visit our website at www.museumofmonterey.org . Tickets will officially go on sale starting February 15th, 2013.
---